About Us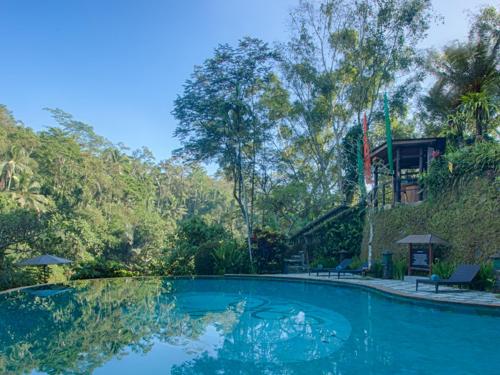 As a premier Bali luxury villa, Anahata offers guests a variety of pastimes that cater to individual needs and interests. At Anahata visitors have countless opportunities for relaxation and self-rejuvenation in an environment that promotes peace and harmony. The Anahata Spa experience emphasizes wellness of mind and body through massage, aromatherapy, and other treatments. Yoga at our Bali hotel spa is dedicated to enhancing physical, mental, emotional and spiritual wellbeing.
Vision

Anahata started its operation in November 2004 and it was set up with a vision to be a natural retreat for mind, body and soul.

As a leading luxury resort in Bali, Anahata Villas and Spa Resort is devoted to the spiritual, mental, emotional, and physical wellbeing of our guests. Our name, Anahata, originates in Sanskrit, and conveys feelings of love, compassion, and harmony. In traditional yoga practice, Anahata defines the center of energy surrounding the heart, or the heart chakra. At this spa hotel and resort in Bali, we wish to instill our guests with the true meaning of our namesake, Anahata.
Mission
Combine nature and fine living at this leading Bali Villa and Spa
Peace and Harmony within a Bali Resort Spa
Experience luxury and comfort at this Bali Holiday Resort
A Luxury Bali Spa Resort Offering an Array of Activities