Restaurant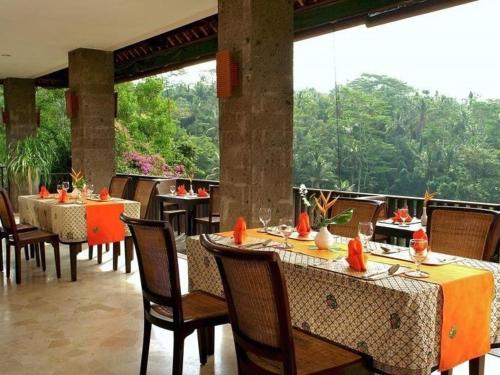 With a wide selection from our very own Chef?s creation, enjoy the fine dining at Anahata restaurant. Don?t miss our Chef?s most recommended menu, which is filled with temptation like Tofu Steak, Bebek Betutu, Crispy Duck/Chicken and Pasta Napoletana. Or perhaps you can try our mouth tempting dessert Banana Springs Rolls. The restaurant is open for breakfast, lunch and dinner and overlooks the river valley with spectacular sunsets.

We serve Western and Oriental dishes. We also provide variety dishes on the healthy menu for you to choose from.

** Special menus will be serving upon request.
In-villa dining

Enjoy our Romantic Dinner menus selection without leaving sanctuary of your villa. We created especially for you.

** Special menu will be arranged upon request and availability.

Hours of operation

Breakfast 7:00 am - 11:00 am | Lunch 12:00 pm - 3:00 pm | Dinner 6:00 pm - 11:00 pm.
Swimming Pool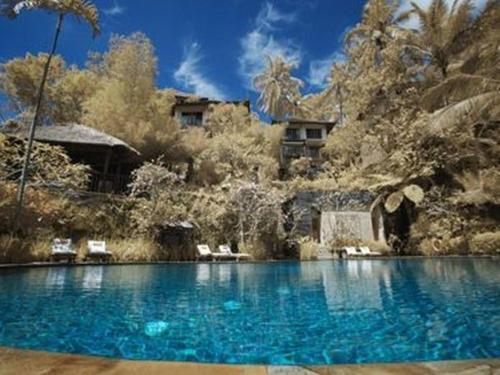 Each Villa comes with a private Swimming Pool.Aside from the private Swimming Pool, we also provide an International size Swimming pool for you to enjoy. To close your swimming activities, you are more than welcome to enjoy our fine Jacuzzi
Meeting Room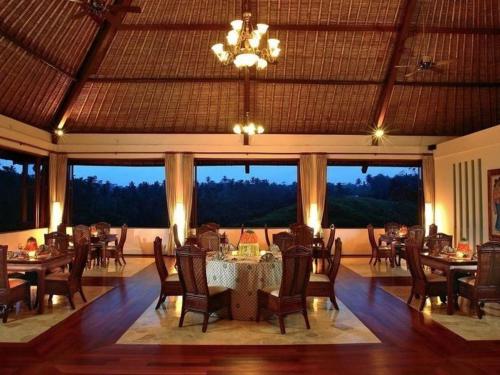 Our grand Meeting Room is located on the 2nd floor. This meeting room features multi-purpose lighting for both seminar settings as well as the most formal banquets.

Our grand Meeting room is a popular location with large picture windows (facing South).

The Wild Rose Room features a dance floor for wedding receptions or Christmas parties. It's also a great to host your next breakfast mixer or business luncheon.
Lounge & Bar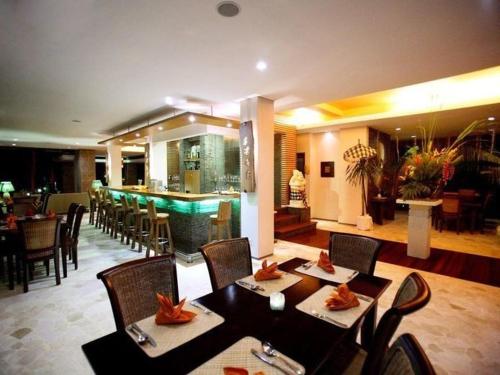 Enjoy the sunset and night with your family and Anahata Resort visitors at our Bar & Lounge. If you are lucky, enjoy our selection of Live Music

We serve Wine, Top Shelf Beverages, Beers, Cocktails, and healthy Drinks.